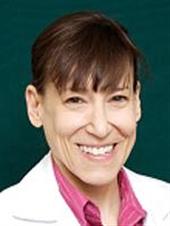 Kimberly L. Goslin, M.D., Ph.D.
Neurologist; Co-Medical Director, Providence ALS Center & Founder
Kimberly L. Goslin, M.D., Ph.D., is medical director of Providence ALS Center, a collaboration of the ALS Association of Oregon and Southwest Washington and Providence Brain and Spine Institute. She has been a practicing neurologist since 2000. Before that she was an assistant professor of neurology and the director of general neurology at Oregon Health & Science University from 1998 to 2000. Dr. Goslin received her medical degree in 1991 from the University of Virginia School of Medicine in Charlottesville, Va., after earning a doctoral degree in neurobiology from Albany Medical College in New York. She holds bachelor's of science and arts degrees in English and biology from Stanford University. While completing a postdoctoral fellowship at Harvard Medical School from 1995 to 1997, in the department of cell biology, she was an instructor within the department of neurology at Massachusetts General Hospital, where she had completed her residency in neurology. That was followed by a neurology teaching stint from 1997 to 1998 at Brigham and Women's Hospital. Dr. Goslin has served on the board of the ALS Association of Oregon and Southwest Washington since 2001. Education
Louis Libby, MD
Pulmonary Medicine - Critical Care Medicine - Sleep Medicine
Although a specialty physician, I believe that I can best care for patients when I know about many aspects of their lives - social, educational, professional, family, religious and personal. I have a strong personal belief in natural healing and the benefits of exercise. When possible, I prefer to start with non-drug treatments.
- Louis Libby, MD
Caroline Reay, MD
Internal Medicine
Caroline Reay, MD, loves the relationships she is able to develop as a family medicine physician. "My goal is to be a friend and ally in the medical world for my patients," she says. "I want them to feel that this is a safe place to come and ask questions, and that I'll help them navigate the complex world of health care."
In her practice, Dr. Reay emphasizes prevention and moderation and recommends both traditional and complementary therapies.
Dr. Reay holds a bachelor's degree in human physiology from Mills College in the San Francisco Bay area. She attended medical school at George Washington School of Medicine in Washington, DC, and completed both her internship and residency programs at Oregon Health & Science University in Portland.
Dr. Reay and her husband have two daughters. In her free time, Dr. Reay enjoys cooking, ballet, architecture, gardening and exercise.